by Bill Onasch
A Teachable Moment In Chicago
As I write, a Tentative Agreement with Chicago Public Schools is winding through the multi-layered democratic structure of the Chicago Teachers Union–on the way to a final decision by the 28,000 members. The TA was reached literally just minutes before a Monday midnight strike deadline—and more than a year since the expiration of their last contract.
The union had hardly been lethargic since expiration. In fact, even after settlement of their historic 2012 strike—perceived by most observers as a union victory—they had continued without interruption to mobilize allies in the community around skirmishes over school closings, cut backs in crossing guards, and many other issues.
The 2014 election of the loony right Bruce Rauner as Governor of Illinois presented a new challenge. Rauner declared war on state employee pensions—seriously underfunded after repeated embezzlement by politicians to finance state services without raising taxes.
While Chicago teachers—who have their own pension fund run by the city of Chicago–were not directly affected by Rauner's attack they knew they would not be immune to the "austerity" onslaught orchestrated by the banks. They helped organize big protests in LaSalle Street.
I happened to be in Chicago for the Labor Notes Conference this past April 1 when the CTU shut down the schools in a one-day strike. But few teachers stayed home on this unscheduled day off. The CTU had reached out to other embattled unions, the Fight for 15, student groups, and activist organizations in the Black and Latino communities to organize solidarity marches and rallies throughout Chicago—culminating in a big demonstration downtown.
This was a live round fired across the bow of the ship of state anchored in the Civic Center. As tense negotiations resumed, while the union followed the legal steps required for another open-ended strike, everyone knew the teachers meant business.
In the end, it was Mayor Emanuel who blinked. During the final bargaining session a surprising press release announced the Mayor was diverting 88 million dollars from the Tax Increment Finance fund—usually used to reward private developers—to the CPS. It was an option demanded by the union that had long been forcefully rejected by His Honor. That supplement completed the package needed to implement the TA.
As with most things, union contract settlements need to be judged in context, how it compares in overall collective bargaining. Was the leadership adversarial or compliant? Did they mobilize the strength of the ranks? Was anything "left on the table" that should have been won?
While not excessively modest, the top leadership of the CTU is remarkably free of the typical hype used to "sell" most contracts. As in 2012, they have been honest about both what was achieved and what they were unable to include in the TA. They readily acknowledge it's not "the best contract ever." But they believe it's the best that can be won—with or without a strike.
The give-and-take negotiations that led to the TA beat back most, and the most serious concessions demanded by the Mayor acting on behalf of the banks. There were even a few improvements over the 2012 agreement. While members will be understandably disappointed that they didn't win all of their just demands it's likely a solid majority will vote to approve the TA.
The CTU remains the best model for internal democracy, promotion of membership activism, and practicing as well as preaching effective solidarity. We can't reward each of them with the proverbial fruit deposited on their desks by grateful students. But for me they are the Apple of My Eye.
Minnesota Nurses End Strike—Continue fight for Single-Payer
There is no way Mayor Emanuel could have rounded up 28,000 qualified teachers willing to scab if the CTU again went on strike. But there are temp agencies who specialize in providing sometimes thousands of Registered Nurse strike-breakers. Allina Health—a conglomerate that acquired several major hospitals and clinics in the Twin Cities—spent far more than normal labor costs to bring in "temporary replacements" as 4,800 members of the Minnesota Nurses Association walked out on strike on Labor Day.
The union ranks remained solid and were joined in solidarity on the picket lines by other unions, such as AFSCME and SEIU. They also drew the attention of "friends" in office who didn't relish a long and polarizing strike during an election campaign.
The Obama administration dispatched a Federal mediator who crafted a settlement that granted important union proposals on patient care and security issues but didn't budge on the company's odious demand for a new, inferior health insurance plan for the nurses. The MNA negotiators agreed to take it to the members—but without their recommendation. The ranks voted it down.
At that point the DFL Governor intervened. There was some tweaking to gradually phase in the corporate health insurance plan. That deal was reluctantly approved by the members.
While the ranks are disappointed by having to accept a major concession they needn't hang their heads in shame. They fought an honorable battle around the most contentious issue in American collective bargaining—made much worse by what the Republicans gleefully credit as ObamaCare. It will never be fully resolved in contract negotiations. It requires a political solution.
National Nurses United—to which the MNA is affiliated—have long been out front on this crucial issue. They are among the main backers of the Labor Campaign for Single-Payer Health Care.
Rita Shaw 1930-2016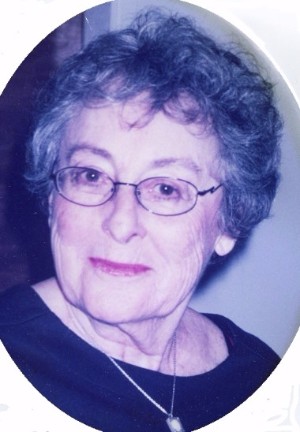 Shortly after publishing the last WIR, I learned Rita Shaw had passed away. This was not unexpected. She had been in hospice, comforted to the end by her long-time partner—and spouse since the law allowed—Joan Sandler, her children from an earlier marriage, and close friends.
Her many achievements in life merit recognition. A number of readers knew her, or knew of her. To me she was a mentor, comrade, and friend who often offered useful advice as well as generous material support to the KC Labor project. An extensive obituary is online and it also has links to interviews and other material at the Washington History site.
Rita's first act of rebellion, at age 12, was bold and decisive—she refused to attend Hebrew School indoctrination in her parent's Orthodox Jewish faith. This was in part motivated by their teaching subordination of women. She suspected she would be subject to an arranged marriage. Fighting for equality for women would remain central to her life work for the next seventy-four years.
Rita soon was convinced that liberation of women was a struggle that could not be completely won in capitalist society. She became caught up in the big upsurge of strikes and civil rights battles that erupted at the end of World War II. While still a teenager, she joined the Socialist Workers Party—known as Trotskyists—and plunged in to activity. That was how she met her first spouse, Ed Shaw who later became a prominent leader in the SWP. Their marriage lasted about twenty years and produced two children—Matthew and Wilma.
After a couple of years, the promising post-war upsurge gave way to a long period of Reaction. Passage of the Taft-Hartley Act was accompanied by the McCarthyite witch-hunt. The entire Left, including the SWP, lost many members, sometimes whole branches.
But Rita and Ed had signed up for the duration. They were part of a team sent to rebuild the Detroit branch—and they did an admirable job under very adverse conditions. Rita was the party's candidate in several elections including a state-wide campaign for U.S. Senate.
The political climate eventually changed again for the better with the Civil Rights movement, the inspiration of the Cuban Revolution, the ultimately massive movement against the Vietnam war, and eventually a new wave of Feminism. This brought a big influx of radicalizing youth in to the SWP and the newly formed Young Socialist Alliance. I was part of this in 1963.
Rita was later asked to move to Seattle to help the rejuvenation of the party in the Northwest. It was around this time Rita and Ed parted ways. Rita had worked a wide variety of jobs over the years to support her family. In Seattle she was able to get a good, stable position as a railway clerk on the Burlington Northern. She came to be elected to the highest position in her local union and became widely known and respected in the Seattle labor movement.
Rita was involved in the National Organization for Women from its very beginning and mentored many feminists young and not so young. It was in NOW that Rita met Joan Sandler, an accomplished musician and activist in the musician's union. They would soon become partners and, decades later, would get some media attention for being among the first same sex couples to be legally married in the state of Washington. Rita's children came to embrace Joan as part of the family.
While Rita remained true to the principles of the SWP she joined in her youth beginning in the Eighties the party itself went through a sea change—largely without a democratic discussion. Real and imagined opponents of this transformation were summarily expelled on specious charges—and ostracized.
Some of those expelled regrouped in new formations and it was in one of those in 1984 that I got to really know Rita. She was, of course, as outraged as the rest of us about our unjust treatment from a consolidating cult. But she urged us not to dwell on our misfortune but to instead figure out realistic tasks for supporting and influencing class and social struggles. She also used her trenchant sense of humor as an antidote to any self-righteousness.
Rita set a very positive example for the rest of us with her involvement in the movement against U.S. intervention in Central America. She was an early supporter of Labor Party Advocates and helped build an impressive Labor Party chapter with official support by important Seattle unions.
The Fourth Internationalist Tendency group to which we belonged dissolved in the early Nineties but it's magazine Labor Standard continued—and still does today in an online format. Rita remained a part of the editorial board as well as a financial contributor.
In her final years, despite declining health and eyesight, Rita followed with great interest the Fight for 15 movement, the IAM's battles at Boeing, and the election victories of Kshama Sawant of the Socialist Alternative party. Rita was never a sectarian. She maintained friendly relations with honest fighters of all political currents. I valued her perceptive analysis of the promise and shortcomings of those important struggles in Seattle that have national implications.
I am glad my wife Mary enabled me to defy my personal no-fly rule to visit Seattle earlier this year for a big celebration of Joan Sandler's birthday organized mainly by Rita and her kids. We got to know Joan better and it was clear Rita was nearing the end.
Rita was one of the last of what for the working class was the Greatest Generation. But her example lives on in subsequent generations that continue the struggles to which she devoted a lifetime.
***
That's all for this week.
---
If you're not already signed up you can get the Week In Review free of charge in one of the following ways.
Really Simple Syndication (RSS)
Simply send your name and e-mail address to billonasch[at]kclabor.org
Follow Bill Onasch on Google +
Our companion Labor Advocate news blog posts articles of interest to working people by 9AM Central, Monday-Friday.
Our sole source of operating income is reader contributions. If you can help please visit the KC Labor Donate page.