We Need Our Own Plan
Merriam Webster defines infrastructure as "the 'underlying structure' of a country and its economy, the fixed installations that it needs in order to function. These include roads, bridges, dams, the water and sewer systems, railways and subways, airports, and harbors."
The American Society of Civil Engineers latest report card on American infrastructure gave it a grade of D+. The list of crumbling basic infrastructure is extensive.
More than 55,000 bridges in the USA are "structurally deficient," meaning they need major renovation or replacement with varying degrees of urgency.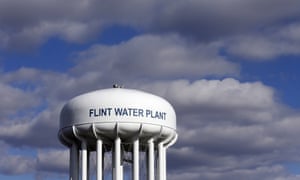 Virtually every American city and town is experiencing frequent failures of aging clean water and sewage pipes, many cited as violating Federal standards.
Riders on New York City's subways would not be as generous as the ASCE with their report card.
Trump's campaign pledge to Build America Great Again, jump started by a trillion dollar government infrastructure program, was a vote-getter–especially among workers in the building trades. He upped the ante to 1.5 trillion in his State of the Union. But when this long awaited initiative was finally sent to Congress last Monday it was more sizzle than Big Mac.
It is certainly not anything like transformative projects of the last century such as FDR's rural electrification, spearheaded by the Tennessee Valley Authority, Bonneville Dam and completion of the Hoover Dam, that connected farmers to the grid. Or Eisenhower's replication of Hitler's Autobahns with the 47,000 mile Interstate Highway System that was a big boost to over-the-road trucking and, with its freeways, Urban Sprawl. These big ticket items often did a lot of social and environmental damage but they were vital to the ruling class in recovering from the Great Depression, winning a World War, and backing their claim as a superpower.
Trump's plan, arriving on Capitol Hill a few weeks after passage of a 1.5 trillion dollar tax cut mainly going to corporations and the rich, was merely an "outline," heavier on boasting and lies than specific proposals.
First of all, it aims to get that 1.5 trillion dollars of projects out of no more than 200 billion of government spending over ten years. It doesn't specify replacement of a single shaky bridge or leaky pipe. The best explanation I've seen so far is a substantial New York Times article by Patricia Cohen and Alan Rappeport Trump's Infrastructure Plan Puts Burden on State and Private Money. They say,
"The goal is to generate a total pot of $1.5 trillion to upgrade the country's highways, airports and railroads.
"Those financial priorities are crystallized in the new guidelines established by the White House. The ability to find sources of funding outside the federal government will be the most important yardstick, accounting for 70 percent of the formula for choosing infrastructure projects. How 'the project will spur economic and social returns on investment' ranks at the bottom, at just 5 percent.
"In this new competition for federal funds, a plan to, say, build a better access road for a luxury development — a project with the potential to bring in more dollars from private investors — could have a strong chance of getting the green light. By comparison, a critical tunnel overhaul that has trouble getting new money might not be approved."
They quote Elliott Sclar, a professor of urban planning at Columbia University,
"Instead of the public sector deciding on public needs and public priorities, the projects that are most attractive to private investors are the ones that will go to the head of the line. Private investors will become the tail that will wag the dog, because they'll want projects that will give returns."
Trump's outline is not at all vague about obliterating environmental regulations that hamper profit-worthy projects. Capital punishment is also envisioned for union-friendly ones like Prevailing Wage required on most projects using Federal funding.
And, in his budget proposal sent to Congress on the same day, Trump suggests selling off public assets such as Washington DC's National and International airports and fresh water Aqueduct and the Bonneville Power Administration generating abundant, relatively cheap hydroelectric power in the Pacific Northwest.
While it will have no positive impact on infrastructure, Build America Great Again will promote deregulation, privatization, union-busting, and hand-outs to corporations to subsidize already planned projects. It will boost growing inequality and climate change. Other than that it's not too bad.
Whether all or any of this scam can make it through the chaotic Congress remains to be seen. We shouldn't underestimate the capacity of perfidious Democrat "friends" to cave—as they did with the Dreamers. But in any case, with apologies to Naomi Klein–no is not enough. Status quo will mean more bridge failures, contaminated water systems, train wrecks and other infrastructure related disasters.
We need to develop a working class infrastructure program as part of the overall perspective for class and climate justice. I will offer some suggestions about priorities in the next WIR.
'I Believe We Will Win'
It was rewarding to join hundreds of others in that familiar chant as part of the Fight For 15 and a Union strikes, march and rally in Kansas City last Tuesday. It was one of hundreds of such actions across North America. In my opinion, they remain the leading edge of class struggle unionism in the USA.
This movement that began with Fast Food workers has been successful in winning higher minimum wages in a number of cities and states and has representation and contract victories for low wage workers in home care, airport services, and adjunct professors.
The revived focus on Fast Food this time was important. A few weeks ago the Trump controlled National Labor Relations Board overturned the "shared responsibility" rule briefly in place under the Obama board. It could have required the big corporations like McDonald's and Burger King to be a party to union negotiations with their franchises. While a major legal setback, the February 13 short strikes and lively demos confirmed the fight continues.
An additional attribute this time was collaboration with the Poor People's Campaign. This is an effort to revive the project that Dr Martin Luther King was working on at the time of his murder while supporting an AFSCME strike in Memphis. It was initiated by the Moral Monday movement with a track record of mass mobilizations of all colors in North Carolina.
Watch Out For the Truancy Squad
Thousands of teachers, school service employees and supporters rallied at West Virginia's Capitol in Charleston Friday demanding the legislature restore their drained health fund–and more pay. National officers of the American Federation of Teachers and National Education Association spoke as did representatives from the state AFL-CIO, United Mine Workers and the union representing state troopers. Following the rally it was announced a strike will shut down every public school in West Virginia this coming Thursday and Friday.
No Worm—But 45 Bucks
Time is running out to take advantage of 105 dollar Early Bird registration for the April 6-8 Labor Notes Conference in Chicago. After February 23 it goes up to 150. You can find out more information and register here.
In Brief…
* After two years of contentious austerity negotiations, and mobilization of public support by the unions, 9,000 Chicago Transit Authority ATU train and bus workers have a new contract through arbitration. It includes 45 million dollars in both retroactive and forward wage increases and maintains the same level of employee healthcare contributions. The CTA has said it will not raise fares. The Chicago Tribune quotes the ATU 241 bus division president as saying it was "probably the best agreement we've had in decades."
* The New York Daily News reported, "Worried about federal immigration policies, a New York labor organization is taking steps to protect its own. Across Long Island and throughout the city, some 120,000 Teamsters are getting prepped to become a 'sanctuary union.' In 27 shops, business agents, supervisors and front-line workers are getting schooled on their rights under U.S. law — and when and how to challenge federal immigration agents who show up to search their work sites. The training is complex and technical — hinging on specific types of warrants and the definition of a raid. But in fundamental labor terms, it follows one simple rule: Union solidarity first, immigration status second."
* I'm grateful to Haymarket Books for providing me with a review copy of Kim Moody's latest book, On New Terrain—How Capital Is Reshaping the Battleground of Class War. I hope to bring you a stand-alone review soon.
That's all for this week.
---
Receive notification when a new WIR is posted in one of the following ways:
New—Now On Twitter
Really Simple Syndication (RSS)
Simply send your name and e-mail address to billonasch[at]kclabor.org
Follow Bill Onasch on Google +

Our companion Labor Advocate news blog posts articles of interest to working people by 9AM Central, Monday-Friday.
Our sole source of operating income is reader contributions. If you can help please visit the KC Labor Donate page.
Privacy Policy. We don't share any information about our readers with anyone else—period.
The original content we provide is copyrighted and may not be reproduced by commercial media without our consent. However, labor movement and other nonprofit media may reproduce with attribution.